Top 20 Firebird Games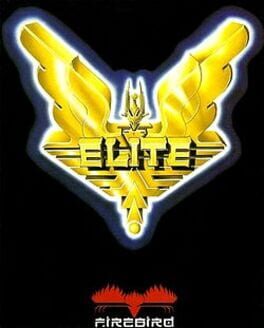 Elite is a space trading video game, written and developed by David Braben and Ian Bell and originally published by Acornsoft for the BBC Micro and Acorn Electron computers in September 1984.Elite's open-ended game model, and revolutionary 3D graphics led to it being ported to virtually every contemporary home computer system, and earned it a place as a classic and a genre maker in gaming history. The game's title derives from one of the player's goals of raising their combat rating to the exalted heights of "Elite".

Elite was one of the first home computer games to use wire-frame 3D graphics with hidden line removal. It added graphics and twitch gameplay aspects to the genre established by the 1974 game Star Trader. Another novelty was the inclusion of The Dark Wheel, a novella by Robert Holdstock which gave players insight into the moral and legal codes to which they might aspire.
Was this recommendation...?
Useful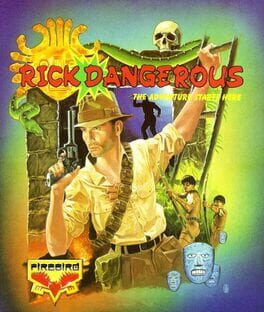 The game is largely based on the Indiana Jones movie Raiders of the Lost Ark. Set in 1945, British agent Rick Dangerous travels to the Amazon jungle to search for the lost Goolu tribe. His plane crashes in the jungle, and Rick must escape from the enraged Goolu. When the game starts Rick finds himself in a cave running from a rolling boulder, a famous scene from the Indiana Jones movie.

Armed with a pistol and dynamite, Rick must fight hostiles and evade countless traps in three more levels. The second level is set inside a pyramid in Egypt. In level three, Rick must venture to the Nazi stronghold of Schwarzendumpf castle to rescue captured Allied soldiers. The rescued soldiers tell him that the Nazis are planning a missile attack on London. Therefore, in the last level Rick must infiltrate their secret missile base.
Was this recommendation...?
Useful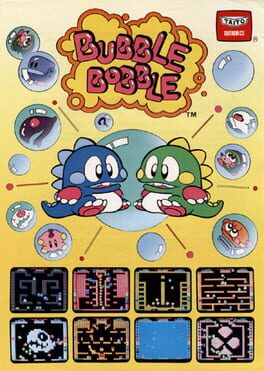 In the game, each player controls one of the two Bubble Dragons, Bub and Bob. The player can move along platforms, as well as jump to those above and to the side, similar to most platform games.

The player can also blow bubbles. These can trap enemies, who are defeated if the bubble is then burst by the player's spiny back. Bubbles that contain enemies can be popped at the same time resulting in different foods being projected around the level. Each enemy trapped in a bubble equates to a different food. Food is consumed and transferred to points (an increasing scale of 1000 points is awarded for each enemy burst in tandem with another meaning: one enemy burst equals one food item worth 1000 points, two enemies burst equals two food items worth 1000 and 2000 points, three enemies burst equals three food items worth 1000, 2000 and 4000 points, and so on), which results in earning lives. These same bubbles also float for a time before bursting, and can be jumped on, allowing access to otherwise inaccessible areas. Players progress to the next level once all enemies on the current level are defeated.

Enemies turn "angry" — becoming pink-colored and moving faster — if they are the last enemy remaining, escape from a bubble after being left too long or a certain amount of time has been spent on the current level. A monster will also become angry if either player collects a skull (the only negative item in the game), and the monster is hit by the resulting comet crossing the screen (however, this is a rare occurrence).

After a further time limit expires, an additional invincible enemy appears for each player, actively chasing them using only vertical and horizontal movements. These do not need to be defeated to complete the level, and disappear once a player's life is lost.

Contact with enemies and their projectiles (rocks, lasers, fireballs, etc.) results in death.
Was this recommendation...?
Useful