Fool's Theory
Fool's Theory

(Company)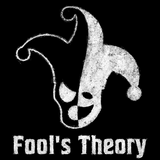 60

/

100

2

Overall rating based on 2 games
We are a company of AAA veterans who decided to take a break from huge productions and find refuge in the mountains of
southern Poland. In the past we've contributed our skills and lives to critical and commercial successes of games such as:

The Witcher 2: Assassins of Kings
The Witcher 3: Wild Hunt
Ancient Space
Hard West
Kholat

and many more smaller indie titles.

During the production of those games we always had an idea of how a
development process should look like so we decided to start our own company.

This is how Fool's Theory has come to life!
Sorting
Rating
Title
Release Date
Last updated on