Top 20 Frogwares Games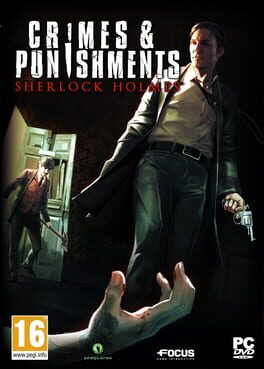 Crimes & Punishments lets you become the greatest detective of all time, Sherlock Holmes! Solve six high-profile, gripping and varied cases: murders, disappearances, spectacular thefts and sensational cases will sometimes take you to the realms of the fantastic in this stunning game of investigation in the fine tradition of the Conan Doyle novels. Crimes & Punishments offers you a large degree of freedom to make moral choices that go beyond merely seeing that justice is done: your decisions have a real influence on the game both in terms of your character's reputation and the consequences that arise in a realistic and sometimes unexpected way.
Will you listen to your moral sense, or will you impartially enforce justice?
Was this recommendation...?
Useful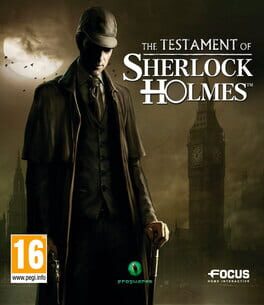 The Testament of Sherlock Holmes immerses you in 1898 London as you conduct an incredible investigation.
All the evidence suggests our hero is the main suspect in a case involving theft, fraud and double-crossings. Unable to prove his own innocence, Holmes is rapidly losing London's trust as doubt spreads through the city like wildfire. Even Doctor Watson's faith in his friend begins to waver, as the famous detective flees Scotland Yard and raises further suspicion; prowling around at night, destruction of evidence... would Holmes go so far as to commit murder?
The complex and decidedly-mature storyline surrounds a particularly tricky investigation, in which each and every puzzle will challenge both insight and wits!
As Sherlock Holmes, you will use the detective's full repertoire: handle and inspect clues, reenact crimes and use the game's new deduction system to draw your own conclusions.
Choose your questioning approach to catch characters off guard and gather valuable information. Face an open investigation, and decide which leads to follow and which to ignore.
Was this recommendation...?
Useful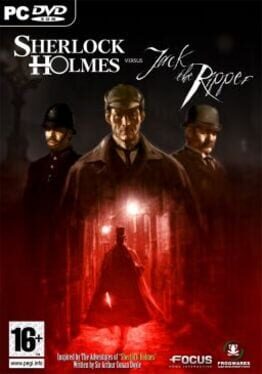 Presented in full 3D, Sherlock Holmes vs. Jack the Ripper offers players 2 different perspectives available at any moment in the game: a third-person view in the pure style of traditional point 'n' click adventure games and a first-person view for close-up investigation. Players have the total freedom to choose either of the angles they wish or use them both to immerse themselves completely in this terrifying adventure.
Was this recommendation...?
Useful