Top 20 Fujitsu Games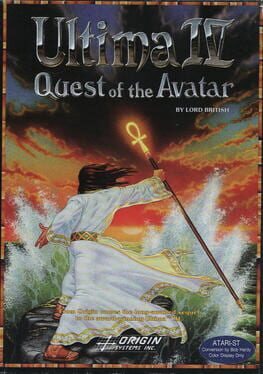 As an addendum to this work, I, Lord British, would like to speak of the Quest of the Avatar mentioned in these pages. The Quest of the Avatar is the search for a new standard, a new vision of life for which out people may strive. We seek the person who can become a shining example of our nation and guides us from the Age of Darkness into the Age of Light. We have sent this message our to the farthest reaches of the known universe, indeed, we have even spoken across the void of time. Is there One who can complete the Quest of the Avatar? Many have tried already, and have met with partial success, becoming enlightened in one or more of the Eight Virtues of the Avatar - but none have yet attained the true state of being an Avatar.
The secrets of the Avatar are buried deep in the hearts of both our people and the land in which we dwell. The search will be arduous and the One who shall succeed must be able to assemble all the parts of the great mystery in order to solve the Quest. Gaze upon the device portrayed on the facing page of this tome. Learn it well, for when thou dost gaze upon it again then shall thy life's quest be revealed.
Was this recommendation...?
Useful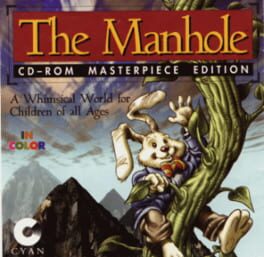 In 1988 you met Mr. Rabbit and a host of his friends in the World of the Manhole. Your friends are still here, but they've done some remodeling. Prepare for a grand adventure in the world of the Manhole Masterpiece Edition. A world of epic wonder and whimsical magic. A fantastic world where every character comes alive and every new hallway leads to another wild dream. Just point and click. Soon you'll find yourself shooting down a winding waterway with Rejan Elephant. Click again and you're climbing to the top of the rook tower to great Molly Rhinoceros.
Click on Mr. Rabbit's dresser drawer and moments later you're flipping through the pages of his noisy ABC book. Or you're suddenly transported to dine with that esteemed soul-cat, Mr. Dragon. So let the child in your home become the main character in a journey through an unforgettable land. A land where imaginations run wild and creativity is as close as the next wonderful doorway.
Though officially for children, The Manhole has bright colors, magical locales, and cheerful adventure to delight players of all ages. Follow Mr. Rabbit through the manhole and into one of the most wondrous make-believe worlds you'll ever find. Your adventures under the manhole will take you to many odd places -- in this game, the journey is much more important than the destination.
Was this recommendation...?
Useful