Gaijin Games
Gaijin Games

(Company)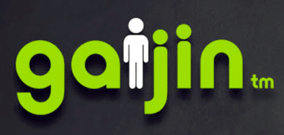 62

/

100

10

Overall rating based on 10 games
Gaijin Games Inc. is an independent video game development studio founded by industry veterans Alex Neuse and Mike Roush in 2008. Located in San Francisco.
In June 2014 Gaijin Games became Choice Provisions.
Gaijin Games operates in an agile development environment and creates unique gaming experiences for humans to enjoy. We view video games as an art medium and approach it as such.
A core belief of The Gaijin Games Team is that great people accomplish great things together, and this mantra drives us to find only the best collaborators to work with. Our staff is full of passionate, disciplined, and talented people who exhibit foresight and have strong wills.
Every video game company on Earth should make awesome games, and Gaijin Games strives to fulfill that goal by working with fantastic people on refreshing projects. We hope you enjoy our games, because sometimes a really good video game is just awesome.
Established:
Status changed on:
Sorting
Rating
Title
Release Date
BIT.TRIP RUNNER
May 14, 2010
(

...

)
Nintendo 3DS / Linux / Wii / PC (Microsoft Windows)
Sorting
Rating
Title
Release Date
BIT.TRIP FATE
Sep 13, 2011
(

...

)
Nintendo 3DS / Wii / PC (Microsoft Windows)
Last updated on