Top 20 Game Arts Co., Ltd. Games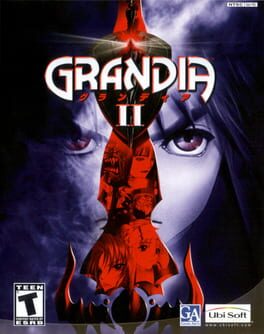 The story focuses on Ryudo the Geohound (a kind of mercenary) and his talking bird, Skye. Together they accept a mission from the town of Carbo's church as bodyguards for Elena, a Songstress of Granas, who is on her way to Garmia Tower. The job turns into something much more after an incident at the tower, and Ryudo and Elena find themselves travelling all over the world, meeting some new friends and some new enemies.
Was this recommendation...?
Useful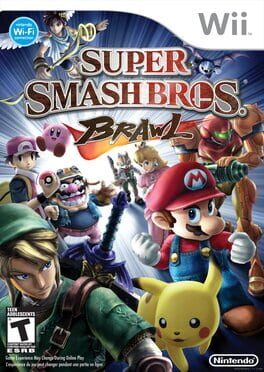 Game Overview


The Brawl to end them all!

This action-packed fighting game features a ridiculous number of characters that have appeared on Nintendo platforms, from Mario to Link to Pikachu ... to Solid Snake! As they square off in famous locales drawn from the rich history of Nintendo, literally anything can happen - and usually does. With limitless customizing options, items and weapons that boggle the mind and a wealth of modes, this game has truly infinite replayability.


Super Smash Bros. Brawl features a sprawling adventure mode called "The Subspace Emissary" that's a full game in and of itself. Players jump and brawl their way through enemy-packed side-scrolling levels, meeting up with other characters, watching incredible cinematics and taking on massive bosses.


For the first time, this celebrated series is going Wi-Fi, allowing up to four players to brawl, no matter where they may be.


Welcome to a brawl for the ages, where anything can happen, anyone can show up and all bets are off.

Game storyline:
In multiplayer games, characters from all Nintendo universes meet up in Nintendo locales to duke it out. In the solo mode called "The Subspace Emissary," the world of Smash Bros. is invaded by an entity called the Ancient Minister and his army of creatures, called "The Primid." Normally, characters come alive in the world of Smash Bros. to do battle, then turn back into trophies when defeated. However, the Ancient Minister starts turning characters into trophies to harness their power, then detonates bombs that suck pieces of the world back into his realm of Subspace. Eventually, all the characters must work together to defeat the invading creatures from Subspace - this is accomplished by playing through side-scrolling levels.


How to progress through the game:
For multiplayer games, players pick characters, set rules and locations for where they want to play and then duke it out. In Solo Mode, characters play through a long, side-scrolling adventure, beating up enemies along the way as they watch short cinematics starring their favorite characters.


Characters:
Mario, Samus, Bowser, Donkey Kong, Solid Snake, Meta Knight, Kirby, Pikachu, Zero Suit Samus, Link, Zelda, Pit and Wario, to name just a few. Anyone and anything from a Nintendo universe could appear in this game in one form or another.


Special powers/weapons/moves/features:
Anything from a Nintendo game could conceivably be in this game, whether it's a musical score, an obscure item or a character that shows up to help the fighters. Super Smash Bros. Brawl is eminently customizable, so players can choose the frequency of items appearing, adjust musical scores and basically play the game however they'd like. Items range from baseball bats to proximity mines to Poké Balls to Assist Trophies, which spawn characters like Hammer Bros. and Sim City's Dr. Wright to attack others.
Was this recommendation...?
Useful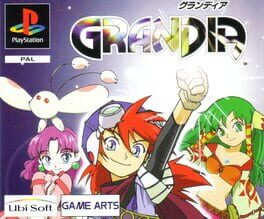 Grandia (Japanese: グランディア Gurandia) is a role-playing video game, developed by Game Arts and published by Entertainment Software Publishing for the Sega Saturn console as the first game in their Grandia series. Initially released in Japan in 1997, the game was later ported to the PlayStation in 1999, with an English version of the game appearing on the platform in North America in the following September by Sony Computer Entertainment America, and later in Europe in March 2000 by Ubisoft. The game was produced by much of the same staff who worked on the company's previous role-playing endeavor, the Lunar series, including producer Yoichi Miyagi and music composer Noriyuki Iwadare.
Since its release, Grandia has become notable for its combat mechanics which have been carried over to future games within the franchise, and has spawned two spin-off titles - Grandia: Digital Museum and Grandia: Parallel Trippers - both released exclusively in Japan. In celebration of the announcement of renewing development on Grandia Online, which acts as a prequel to Grandia, the game was re-released on Sony's PlayStation Network platform in Japan as a downloadable title in April 2009 and in North America on February 25, 2010. It was re-released in Europe on November 10, 2010.
Was this recommendation...?
Useful