Top 20 GameBank Games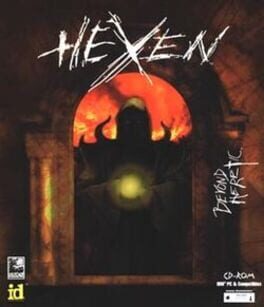 While you were battling the evil forces of D'Sparil, the other Serpent Riders were busy sowing the seeds of destruction in other dimensions. One such dimension is the decaying world where Hexen takes place. A world littered with the mangled corpses of nonbelievers and inhabited by the undead followers that executed them. Only three humans &endash; a warrior, a mage and a cleric &endash; have escaped the leaders' vicious spell. Now these brave souls have sworn to crush the evil regime that threatens to destroy the world forever. Separated upon entering the mystical portal, the three are forced to attempt on their own what they had hoped to do together: find Korax's stronghold, destroy him and restore order in the physical world.

Become one of 3 heroes. Wield superhuman powers and lethal weapons.
Walk. Run. Fly. Look all around. Inflict serious pain.
Pillage your way through earthquakes, crumbling bridges and fog.
Track down powerful artifacts and cast wicked spells.
Four sick individuals can wreak havoc via network, two by modem.
Was this recommendation...?
Useful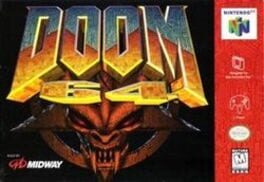 You killed the Demons once, they were all dead. Or so you thought... A single Demon Entity escaped detection. Systematically it altered decaying, dead carnage back into grotesque living tissue. The Demons have returned - stronger and more vicious than ever before. You mission is clear, there are no options: kill or be killed!
Was this recommendation...?
Useful