Top 20 Gameforge Games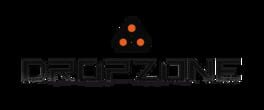 "Dropzone for PC is a Free-to-Play-Game that combines intense action with deep strategic planning and customization. Players control squads of three mighty war machines in an explosive 15-minute battle for dominance. Powered by the Sparkle Engine, a game engine built from the ground up for competitive online play, Dropzone is the Next Generation of RTS."

"Select your three combat rigs and their pilots, load them out and set them down in the Dropzone. Your 15-minute duel is about to begin!

Use speed and strategy to gather as many cores as possible in the available time. Fight back the alien Kavash to earn cores and then upload them via the uplink – while simultaneously preventing your opponent from doing the same!

Virtually limitless combinations – kit out your rigs, level up your pilots and mix and match gear to suit your personal playing style. Combine that with your own skills and prove whose strategy is the best on the battlefield!"
Was this recommendation...?
Useful