Top 20 Gojira Games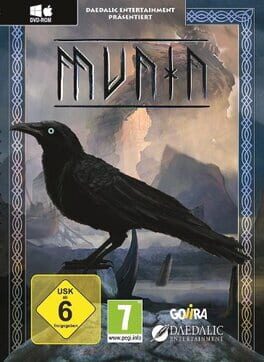 Imagine you could move mountains - literally! With realistic physics, Norse runes, rotating platforms and a lot of gray cells you'll help Munin, Odin's messenger in her very own 2D-adventure, to reclaim her power on a journey through Yggdrasil.
Munin the raven, faithful messenger to Odin, now stands stripped of wings and transformed by Loki into a mortal girl. Flightless and determined, she will stride through the nine worlds of Yggdrasil to reclaim the lost feathers and return to Asgard.
Munin bolsters the traditional side-scrolling experience with the use of rotating environments to surpass obstacles and to solve puzzles. By twisting portions of the environment, players will create bridges from pillars, turn walls into floors or open new passages.
Was this recommendation...?
Useful