Good Shepherd Entertainment
Good Shepherd Entertainment

(Company)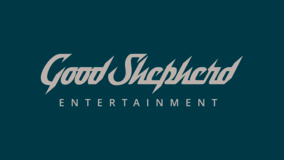 65

/

100

33

Overall rating based on 33 games
(Formerly Gambitious Digital Entertainment, rebranded in August 2017).

Good Shepherd is founded by a global network of experienced publishing professionals who have been successfully working with indies for more than two decades to produce and nimbly publish indie games. We seek out and recruit artists, writers, musicians, and creative powerhouses from other arenas to provide robust network connections for our developers. We help them produce their very best work to ensure financially sound, and most importantly, original and fun contributions to the gaming space.

As both game fans and experienced gamers, we invest in every single title alongside any investors we invite to our network, and we get the same deal terms as they do. We consider ourselves Good Shepherds not only of these projects, but of people's investment dollars when they choose to trust us and support independent art with their hard-earned money.

EVERY project gets fully financed and produced. EVERY project receives our special attention as we promote, test, localize and release it to the global market. We help shepherd developer projects toward success, enabling the people behind them to achieve their dreams while our investors are ensured a return for their faith and generosity. We put our money and our reputation behind every project, personally, for a collective win.
Sorting
Rating
Title
Release Date
Breach & Clear
July 17th, 2013 (7 years ago)
Mac / Android / PlayStation Vita / iOS / Linux / PC (Microsoft Windows)
Zombie Night Terror
July 20th, 2016 (4 years ago)
Mac / Android / PC (Microsoft Windows) / Nintendo Switch
Crush Your Enemies
July 13th, 2016 (4 years ago)
Mac / Android / iOS / Linux / PC (Microsoft Windows) / Nintendo Switch
Redeemer
August 1st, 2017 (3 years ago)
PC (Microsoft Windows)
Semblance
July 24th, 2018 (2 years ago)
Mac / PC (Microsoft Windows) / Nintendo Switch
Transport Fever
November 8th, 2016 (3 years ago)
Mac / Linux / PC (Microsoft Windows)
Mutant Mudds Deluxe
June 13th, 2013 (7 years ago)
PlayStation Network / PlayStation 3 / Mac / PlayStation Vita / PlayStation 4 / Linux / PC (Microsoft Windows) / Wii U / Nintendo Switch
Hard West
November 4th, 2015 (4 years ago)
Mac / Linux / PC (Microsoft Windows) / Nintendo Switch
Oh...Sir!! The Insult Simulator
October 25th, 2016 (3 years ago)
Mac / Android / iOS / PlayStation 4 / Xbox One / Linux / PC (Microsoft Windows) / Nintendo Switch
Last updated on