Top 20 Got Game Entertainment Games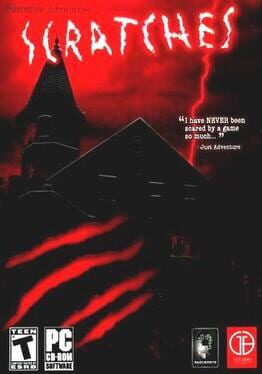 Scratches is a mystery adventure computer game by game developer Nucleosys. Scratches is the first commercial adventure game ever to be made in Argentina.
The game tells the story of the Blackwood estate on the outskirts of Rothbury, a small rural town in Northumberland, England in 1976.
Originally owned by James T. Blackwood in 1963, the house is passed to Christopher Milton after Mr. Blackwood is accused of murdering his wife. A couple of days later, Mr. Blackwood dies of a sudden heart attack though some in the town start rumors that he might have committed suicide. The police decide to close the case seeing there is no further evidence left. Shortly after acquiring the house, Milton inexplicably disappears in 1970 leaving no visible trace.
The player assumes the role of the house's next inhabitant, Michael Arthate, an author seeking seclusion to work on his next book. He moves in only to find that the house still echoes its horrible past quite literally as scratches are heard all around, particularly in the basement and fireplaces, and soon becomes more interested in researching the house's history than his writing.
Scratches uses a first person perspective to navigate around the house. Using only a mouse, the player can access various rooms and other places in order to solve the mystery of both Blackwood and Milton's disappearances. It features music and special sound effects by the now defunct Cellar of Rats, which contribute to the fearsome ambience experienced at the mansion, crypt, greenhouse and church.
The game is heavily influenced by the H.P. Lovecraft mythos and several direct references to Lovecraft works make their appearances in Scratches. There are in-game references to the Necronomicon, De Vermis Mysteriis, Lovecraft's story "The Mountains of Madness," as well as one critics of Michael's book being called R'yleh. Michael states in the game he had just moved to Rothbury from Providence, Rhode Island-the hometown of Lovecraft.
Was this recommendation...?
Useful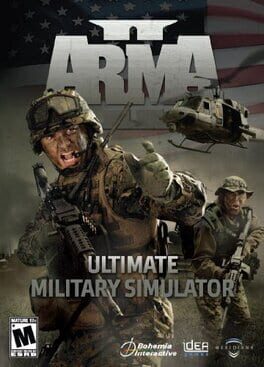 ArmA 2 is set in the near future, year 2009, in a fictional post soviet country called Chernarus. Players will be sent as members of a United States Marine Corps Force Recon squad to this country to prevent further civilian casualties and ensure ongoing stability there. Arma 2 is based on the latest generation technology, offering large ?scale game world, authentic and extremely detailed modern units, weapons, vehicles and enviroments, challenging single player and vast array of multiplayer options.
Was this recommendation...?
Useful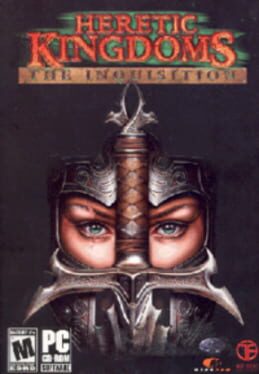 In the world of the Heretic Kingdoms, a world where God is dead and religion heresy, you are cast as a young female inquisitor, working to stamp out the last remnants of religion. On instructions to destroy a relic which the Inquisition considers to be a significant threat, you are drawn into a war between two warring secret societies – a conspiracy of mages whose goal is true power, and a shadowy cult who seeks to resurrect the Dead God.

As the story progresses, you will be placed in an amoral world and left to decide your own morality. Just like the real world, your actions have consequences, and it is up to you to decide if you can live with them or not. Play as an altruistic heroine, a vicious and selfish egotist, or just a woman trying to get her job done – your actions will lead you to one of six different endings depending on where you decide your loyalties lie. Will you crush religion underfoot, or become its savior? Only you can decide.
Was this recommendation...?
Useful