Top 20 HAMSTER Corporation Games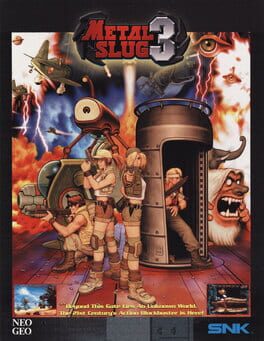 "METAL SLUG 3", the masterpiece in SNK's emblematic 2D run & gun action shooting game series, still continues to fascinate millions of fans worldwide to this day for its intricate dot-pixel graphics, and simple and intuitive game controls! The most highly praised title in the series among Metal Slug fans for its refined balance and game volume, heads out to the Steam gaming platform! MAIN FEATURES・ARCADE MODE (MAIN MISSION):
Play the arcade version of "METAL SLUG 3" from the beginning, and explore 5 immense challenging stages featuring multiple branching paths to explore exciting new areas! Make your way through the deluge of fire and fight off gigantic boss characters!
・MISSION MODE (STAGE SELECT):
Play your favorite stages at will and train alone or with a brother-in-arms on the missions you have unlocked so far!
・ONLINE MISSION (ONLINE MULTIPLAYER):
Connect to Steam and clear missions with friends far away via Online Co-Op Play.
Find a fellow countryman or foreign ally and let the mission begin!
・SETTINGS:
Configure display, control, and language settings.
・GALLERY:
View original illustrations of the game that you've unlocked.
・LEADERBOARDS
Check your current rank and score in"METAL SLUG 3" at any time,
and compete with other players to become the world's No. 1 soldier!
** WILL NOT RUN ON XP **
Was this recommendation...?
Useful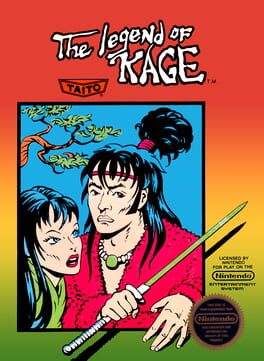 The Legend of Kage (影の伝説; Kage no Densetsu) is a 1985 arcade game by Taito and was released for several contemporary video game home systems in 1986.

The player is armed with a kodachi shortsword and an unlimited amount of shuriken. Grabbing a crystal ball causes the player character's Kage's clothes to change to the next level in colour and thereby attain certain powers (bigger shuriken and/or faster speed); if Kage is hit while in green or orange clothes, he does not die but revert to his normal red clothes. Grabbing a scroll causes Kage to stand still and meditate for several seconds while approaching enemies drop to the ground dead (although the scrolls appear in the arcade version, the crystal balls do not).
Was this recommendation...?
Useful