Hardsuit Labs
Hardsuit Labs

(Company)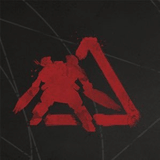 68

/

100

1

Overall rating based on 1 games
Formerly known as Builder Box, for a few weeks, before changing their name to Hardsuit Labs.
The company was created by employees from Zombie Studios after it's closure. They manged to get the rights to some of the games they had worked on previously including Blaclklight: Retribution.

Paradox Interactive has a minor stake in the company while it remains independent.

"Hardsuit Labs, located in Seattle, was founded in 2015 with the same goal as every other game development studio that has ever existed – to make great games. What sets us apart is the way we make that happen:

It's all about our people.

It takes talented, driven people to make great games. Here at Hardsuit Labs, we work hard to create and to maintain an environment that not only attracts those people and keeps them here, but that allows them to thrive and to do what they do best – to make great games. It's not always as easy as it sounds, but it really is that simple."
Sorting
Rating
Title
Release Date
Last updated on