Top 20 i5works Games
Zero Hour also contains 3 new campaigns of five missions each, one for each side, with their chronological order being USA first, GLA second, and China last. Unlike the previous campaigns, which were noted by Command and Conquer fans for not having full motion video cinematic sequences during mission briefing, the Zero Hour campaigns return to that Command and Conquer tradition, each showing a live-action video of a news reporter of the respective side giving details about the situation behind the current mission. The plot behind the Zero Hour campaigns picks up where it left off at the end of the previous campaigns.
Was this recommendation...?
Useful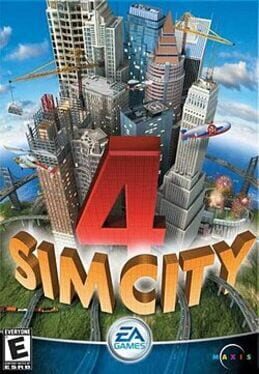 SimCity 4 is a city-building simultor. You are in the shoes of one or several mayors, and you are tasked with populating and managing your cities.When you have chosen a segment to place your city in, you will be able to chose between 3 game modes.

God mode: This mode lets you shape the overall landscapes as you desire
Mayor mode: In this mode you build and manage your own cities.
My Sim mode: Here the player can choose his own Sims and have them move into the city, or import saved games from the game The Sims.
Was this recommendation...?
Useful
A new chapter in the C&C universe set somewhere 20 years ahead from the real world, which pit 3 sides for global domination. Players will be able to select from 3 sides which are US forces, Chinese forces and the GLA (Global Liberation Army).
Was this recommendation...?
Useful