Top 20 IBM Games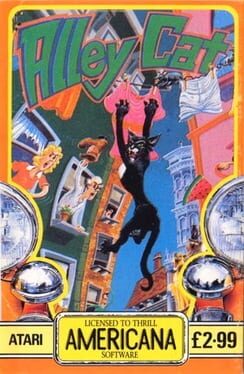 Alley Cat is an early video game in which the player controls a cat, navigating an alley screen and various challenge rooms. The player must enter a room and complete the objective inside, while avoid hazards such as objects being thrown out of windows, wandering dogs, giant spiders and the broomstick.
Was this recommendation...?
Useful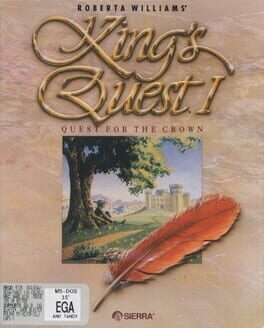 In King's Quest: Quest for the Crown, become Sir Graham, bravest of knights. Locate and return to King Edward the three great lost treasures of the Kingdom of Daventry in order to inherit the throne.

Enter a world of adventure from Sierra and Roberta Williams.

The world of King's Quest is a world of high fantasy, perilous quests, and legendary adventure. It is a world where courage triumphs over adversity, and where bravery is royally rewarded.

Roberta Williams' King's Quest I: Quest for the Crown first appeared in 1984, and began a tradition of family computer entertainment unequaled to this day. More people have played King's Quest games than any other adventure series in history.

Now this classic game, rich in delightful characters and puzzling plot twists, returns in a beautiful new version, completely re-drawn and re-animated, with added music and sound. The same entertaining and enchanting game as ever, with a whole new dimension of realism.
Was this recommendation...?
Useful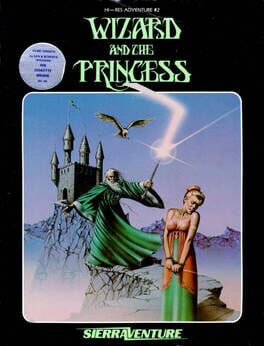 Princess Priscilla has been kidnapped and the player seems to be the only valliant hero willing to rescue the damsel in distress. This is the second text adventure with illustrating graphics released by Sierra. Communicating with the game works via entering commands which tell the player's alter ego where to go and what to do. Since the parser is a very basic one it only understands two-word commands. Two years after its initial release, the game was renamed "Adventure in Serenia" for its PC release. This suggested sequel was, however, exactly the same game as in its previous incarnation.
Was this recommendation...?
Useful