Top 20 Ideaworks3D Games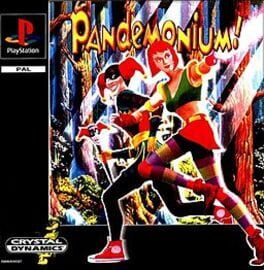 Pandemonium features 2 playable characters: Fargus, a joker, and Nikki, who unwittingly casts a spell that destroys the town. The goal of the game is to reach the Wishing Engine, where they can wish the town back to normal.
For each level, the player can choose which character to be. Each has a special move - Fargus can deliver a special spinning attack, and Nikki can double jump. The game consists of a great variety of unique gameplay objects, such as watermelons, clouds, spider webs and logs.
Was this recommendation...?
Useful
The Sims Bustin' Out is the second title in The Sims console series and the first The Sims title to not be released on PC. It featured the same 3D environment and engine the past game did, however adds several features from The Sims expansion packs: The Sims: Hot Date, The Sims: Superstar, and The Sims: Livin' Large. Bustin' Out was released for the Game Boy Advance, GameCube, PlayStation 2, Xbox and N-Gage in the fourth quarter of 2003. As the title suggests, the Sims can get out of the house to visit other locations such as Shiny Things Lab or Casa Caliente. There are two modes. Bust Out Mode which has mission based gameplay and Freeplay Mode which is open-ended gameplay very much like the original The Sims PC game.
Was this recommendation...?
Useful