Illusion Ray Studio
Illusion Ray Studio

(Company)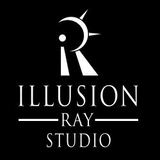 60

/

100

1

Overall rating based on 1 games
Illusion Ray Studio was founded in 2009 by Lucas Smaga who worked for companies like Platige Image.
People working at the studio have many years of experience in 3D graphic, creating movies and games.
Our films are screened in "7Dmax" theatres in Poland (Augustów, Gdańsk, Krakwów, Łeba, Międzyzdroje,
Niechorze, Ustka, Ustronie Morskie, Zakopane) and also abroad (Brasil, Malaysia, Israel).
The primary goal of our company is to make delightful short movies maintaining present cinematography
standards, We focus on interactive films and games designed especially for the newest VR hardwares like
the Oculus Rift.
Besides VR, we create films in traditional stereoscopic for cinemas with multisensor effects like splashing
water, blowing wind, shaking seats.
Sorting
Rating
Title
Release Date
Last updated on