Top 20 Imageepoch Games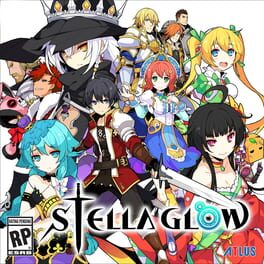 Stella Glow is strategy RPG for the Nintendo 3DS system developed by Imageepoch (Luminous Arc franchise). As most reluctant heroes do, Stella Glow protagonist Alto starts as a country boy in a small town. One day, he hears a song coming from the forest (which is odd, since song has been absent on the planet for thousands of years), where he discovers the lone Hilda. But after the chance encounter, Hilda reveals she's the Witch of Destruction, hellbent on destroying the world with her harbingers. As Hilda is about to destroy Alto's hometown, he and Lisette are rescued by the Knights of Regnant Alto will encounter the Regnant Knights and whisked back safely to the kingdom. Alto joins the 9th Regiment for the sole purpose of reuininting the rest of the witches to stop Hilda.
Was this recommendation...?
Useful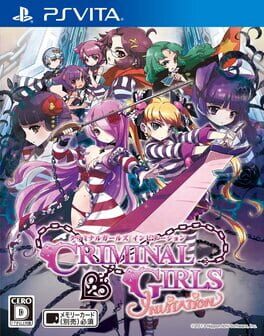 Criminal Girls: Invite Only a Japanese role-playing game and the enhanced version of the original Criminal Girls game. The game follows a group of girls in Hell who have to climb a tower to be reincarnated. The battle system is unique since you give the characters, each representing a different vice, orders in battle and sometimes they won't listen to you because they haven't been trained.
Was this recommendation...?
Useful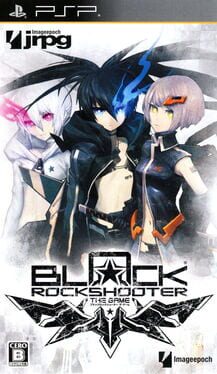 Black Rock Shooter: The Game is an action role-playing game and based on the Black Rock Shooter franchise created by Huke. The players take on the role of the eponymous Black Rock Shooter. The game is divided up into several missions in which the player must clear objectives to progress. On the main overworld, BRS can explore the available areas and look for certain items. Battle begins when the player comes into contact with an enemy on the overworld. During battle, BRS can aim and shoot with her rock cannon at enemies, block against attacks and sidestep to avoid them completely. If the player fires the rock cannon or uses the sidestep too much in a short time, the system will overheat, leaving the player vulnerable to attack until it cools down. Throughout the game, players can earn abilities that can be equipped to BRS and used in battle, each with their own cooldown periods. These include offensive attacks such as a powerful blast, a sniper rifle, or support abilities that can increase BRS' stats such as her attack or defense. Certain sections will also see BRS ride a motorcycle, in which she can attack enemies on either side of her or use weapons to fire in front of enemies.
Was this recommendation...?
Useful