Top 20 Imagine Software Games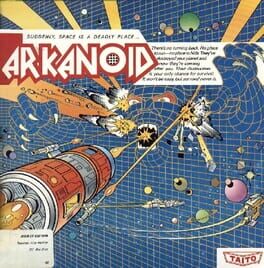 Arkanoid (アルカノイド Arukanoido) is an arcade game developed by Taito in 1986. It expanded upon Atari's Breakout games of the 1970s by adding power-ups, different types of bricks, and a variety of level layouts. The title refers to a doomed "mothership" from which the player's ship, the Vaus, escapes.
Was this recommendation...?
Useful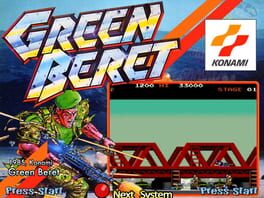 The player takes on the role of a United States special operations soldier infiltrating an enemy military base in order to save several POW's from being executed by firing squad. There are four stages: a Marshalling Area, a Harbor, an Air Base and a Siberian Camp. The omnipresent knife can be supplemented with captured arms. By killing certain enemy soldiers, the player can obtain a three-shot flamethrower, a four-shot RPG, or a three-pack of hand grenades. At the end of each stage, the player will face a unique group of enemies specific to that stage: Stage 1 ends with a truckload of running and jump kicking soldiers, Stage 2 with a pack of fierce dogs, Stage 3 with three shooting autogyros and Stage 4 with a skillful multi-shot flamethrower operator. When the mission is accomplished the four rescued POWs salute and the player restarts the game from the first stage on the next difficulty level. While the player can remain still in one area and rack up points, if he takes too long to proceed, the game will start sending out tougher enemies and eventually a stealth-like bomber will appear to take out the player. There's also an invisible time limit that will kill off the player if he takes too long to complete the stage.
Was this recommendation...?
Useful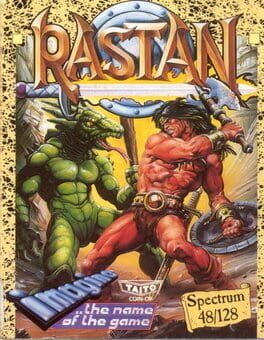 Rastan, originally released as Rastan Saga (ラスタンサーガ?) in Japan, is a fantasy-themed side-scrolling action game originally released for the arcades in 1987 by Taito and later ported to various platforms.

The controls of Rastan consists of an eight-way joystick and two buttons for attacking and jumping. By using the joystick in combination with either buttons, the player can determine the height of Rastan's jumps, as well as the direction where he swings his weapon (including downwards while jumping). The game uses a health gauge system along with limited lives, although certain obstacles (such as falling into a body of water or being crushed by a spiked ceiling) will instantly kill Rastan regardless of how much health he has left.

There are a total six rounds, each consisting of three areas: an outdoor scene, a castle scene and a throne room where the player must confront the stage's boss. The backgrounds of the outdoor areas feature broad landscapes with changing sunlight effects with detail. The game's bosses (names according to the MSX2 version) consists of Graton (a skeletal warrior who wields a halberd), Slay (a demonic swordsman who can sprout wings), Symplegades (a wizard), Laios (a dragon knight), the Hydra (a five-headed snake) and the final boss, the Dragon.

The player can pick up any item by touching them, as well as new weapons by striking them with his current one. All the weapons and power-ups picked by Rastan will be equipped only for a limited time. When Rastan picks up any equipable item, an icon will appear on the lower right corner of the screen as an indicator of the item's effect until it wears out. Rastan can only wield one weapon at a time (which consists of a mace, an axe and a fireball-shooting sword in addition to his standard sword), as well as only one type of protector (a shield, a mantle or a body armor), but other items (such as the necklace and ring) can be worn at the same time. There are also jewels that gives out bonus points, as well potion bottles that will restore or deplete the player's health depending on the color. The rare golden sheep's head will restore Rastan's health completely.
Was this recommendation...?
Useful