Top 20 Intravenous Software Games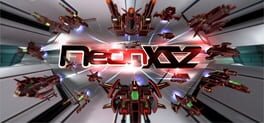 NeonXSZ is a remarkably agile first-person spaceship combat and exploration game with RPG-like loot and leveling. Offering both openworld freeform gameplay and tightly structured combat arenas, it's a single-player sandbox where the only limit is your imagination.
Was this recommendation...?
Useful A planetary exploration and survival game. Armed with a basic blaster, jet pack, multi-functional grappling gun, personal landing craft, and his own warp capable refinery ship, Bob thinks he's starting a cushy new life working for Space Salvage Corp. Little does he know; he'll be lucky to survive an hour.
Was this recommendation...?
Useful