Companies

IOMO
IOMO

(Company)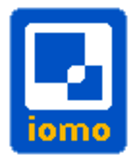 In April 2000 IOMO was founded as a European mobile game development and publishing studio by John Chasey and Glenn Broadway. Originally focusing on WAP and SMS titles, the industry moved on to J2ME and in May 2003 the studio acquired Covert Operations Ltd.
On 1st December 2004 the studio was acquired by InfoSpace and renamed Infospace Games - IOMO studio.
On 27th January 2007 InfoSpace announced that it had sold its own game division and that the IOMO studio would follow. It was closed on 6th August 2007.
The employees moved on to establish different new studios, such as FinBlade, TinRaven and the mobile middleware developer Metismo.
Established:
Status changed on:
Last updated on