Top 20 JMJ Interactive Games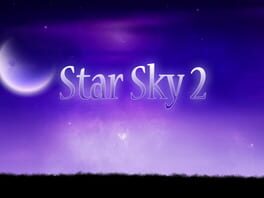 Explore the world around you, the magic that surrounds it. Learn the ways of the nature, the mountains and caves, snow-filled tundras and seren lakes. Uncover the different courses life can take.
Star Sky 2 is a sequel to the atmospheric, meditative experience of Star Sky. Walk through the landscapes, interact with the environment and learn based of the choices you make. Explore the different roads presented and enjoy the sound and sights of the world.
Star Sky 2 continues the story set by the previous one, with a similar style of gameplay. There are more choices and most importantly, more consequences. Learn from the choices you make, and see the different paths a life can take, and the scenarios that unfold. The game is a slow experience meant as a way to get lost in you thoughts, to feel the game as you are playing, and most importantly, to simply relax.
Was this recommendation...?
Useful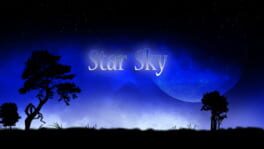 Star Sky is not a game for everyone. It is a slow-paced game of exploring different choices. There are secrets to unlock, and for those who make it to the end, there is alot of interesting things to reflect about. It is also a peaceful experience and a game about enjoying the ambience the world around you can provide. Make the choices, watch what happens, unlock the secret.
Star Sky is not a game you play for hours on end. You play it, see what there is to discover and then play it as many times as you feel like. Then hopefully you will return and finish it at some point, in order to unlock the end. The game is meant to be a relaxing and ambient experience focusing on creating a soothing atmosphere rather than intense gameplay. It is similar to an interactive poem. A poem that has several endings and allow you to explore different scenarios. It is important that you take your time and allow yourself to feel the game as you play it.
Was this recommendation...?
Useful