Top 20 Jumbo Games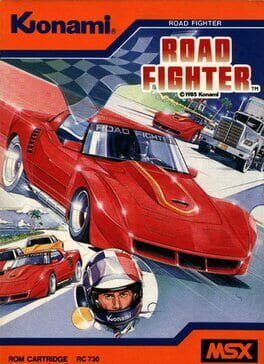 Road Fighter is a car-based arcade game developed by Konami and released in 1984. It also was the first car racing game from Konami. The goal is to reach the finish line within the stages without running out of time, hitting other cars or running out of fuel (fuel is refilled by hitting a special type of car). The game also spawned two sequels in its time, Midnight Run: Road Fighter 2 in 1995 and Winding Heat in 1996, respectively. A Japan-only rebooted sequel was also released in 2010, 14 years after Winding Heat.
Was this recommendation...?
Useful
Knightmare, known in Japan as Majou Densetsu (魔城伝説 , Demon Castle Legend?), is a 1986 MSX vertical scrolling shooter computer game. The player is a knight, Popolon, who has to fight his way through several levels to defeat Hudnos and rescue Aphrodite.
Knightmare was an innovative upward-scrolling shoot 'em up game on the MSX system released as game cartridge. The top-view graphics were considered very sophisticated for its time, similar to other MSX games such as Nemesis and Penguin Adventure.
Konami also released a slightly altered version that could be bought from LINKS network. (Japanese "internet replacement" of the 80's) In this version you could submit high scores to online server.
It was brought without a license to the SG-1000 in Taiwan.
Was this recommendation...?
Useful
TwinBee (ツインビー TsuinBī) is a cartoon-themed vertical-scrolling shoot 'em up game originally released by Konami as a coin-operated video game in 1985 in Japan. It was the very first game to run on Konami's Bubble System hardware. TwinBee was ported to the Family Computer and MSX in 1986 and has been included in numerous compilations released in later years. The original arcade game was released outside Japan for the first time in the Nintendo DS compilation Konami Classics Series: Arcade Hits. A mobile phone version was released for i-mode Japan phones in 2003 with edited graphics.
Various TwinBee sequels were released for the arcade and home console markets following the original game, some which spawned audio drama and anime adaptations in Japan.
The MSX version was subsequently ported to the SG-1000 in Taiwan.
Was this recommendation...?
Useful