Top 20 Just Add Water (Development) Ltd Games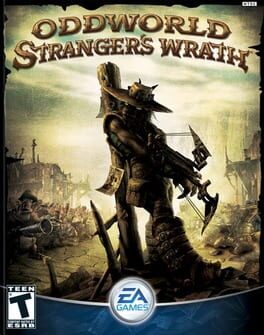 Prepare to immerse yourself in 20 + hours of action-adventure.

In the dusty, undeveloped wastelands of Western Mudos, cantankerous townsfolk find their settlements besieged by belligerent outlaws. Along comes Stranger, a drifter turned bounty hunter, with a unique double-barreled critter-firing crossbow.

Stranger's Wrath has been passionately upgraded for this all-new release with all exciting new controls that make the most of the mobile format and improved visuals throughout.

Features:

* Fully configurable touch-screen controls let you move & re-size individual buttons to suit your play style
* Scalable virtual joystick for fine tuning sensitivity of movement
* Explore living towns, lush forests, and massive industrial facilities
* Seamlessly transition between first-person shooter and third-person platfomer
* Scour your surroundings for live ammo
* Work with a range of strategies to surprise, stun, lure, blast and bag devious outlaws
* Meet incredibly odd, funny and smack-talking townsfolk, enemies and natives
* Fight dozens of varied bosses with outlandish arsenals and outrageous names

Plus:

* Complete "twin-stick" HID gamepad support, including specific control setups for Shield, Moga (HID), XBOX 360, PS3/PS4, and many more
* Intuitive touch controls + a redesigned mobile interface make playing & navigating a breeze
* Incredible visuals that harness all the advanced graphics capabilities of today's mobile chipsets
* A hilarious script, theatrical soundtrack and compelling storyline with a shocking twist
* English, German, Russian, French, Spanish, Italian, Portuguese, Finish, Swedish, and Polish language support
* Leaderboards, Achievements and Cloud Save
Was this recommendation...?
Useful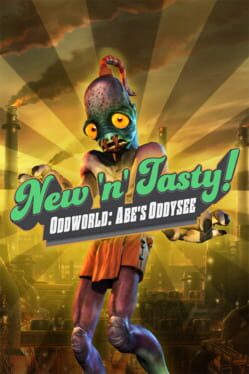 Explore ancient ruins, dodge carnivorous beasts and avoid trigger-happy hunting parties as Abe, the original Oddworld hero in this lovingly re-crafted take on PlayStation® classic Abe's Oddysee. Once a happy floor waxer in Oddworld's biggest meat processing plant, Abe stumbles across his boss's secret plan to turn the factory's slave labor force into the latest in the RuptureFarms Tasty Treats line of novelty meat snacks. Abe now has to save his own skin from the grinders even if simply escaping the flesh farm is only the start of his Oddysee. Many dangers await Abe on his journey to discover his people's heritage. Built from the ground up, enjoy breathtaking visuals, enhanced audio and improved, deeper gameplay as New 'n' Tasty reignites the original Oddworld game using the latest next-generation technology.
Was this recommendation...?
Useful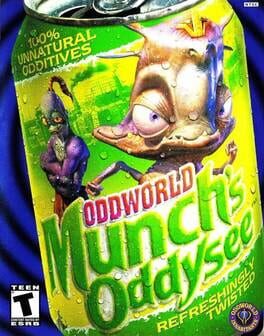 How would you feel if you broke your leg in a scrab trap, were abducted by soulless scientists, had an alien device implanted in your skull, and found out your race had been hunted to extinction? Meet Munch, hero of the Oddest Oddysee of all. His luck is about to change – for the worse.
Due to the rich variety of consumer products derived from gabbit species, their legacy has nearly come to its end. For the amphibous Gabbit, there is only one lonely individual that survives. However, it won't be spotted where one might typically find such a Gabbit. This one is currently an entrapped test subject within the horrible testing facility known as Vykkers Labs.
It's up to you to help guide Munch in efforts to rescue fellow test creatures. These critters will be forever loyal to Munch and in turn enable his escape . Once free, Munch teams up with Abe and together they are guided by the wisdom of the Almighty Raisin. They are informed as to how to accomplish their goals, but in order to do so, they must work together.For Munch, his dream is to bring back his species from the brink of extinction. For Abe, it is to rescue his Mudokon buddies.
Using special psychic powers, cool power-ups, and other special abilities to deliver payback to the Vykkers, Abe and Munch reclaim the last gabbit eggs on Oddworld, which have been packaged in a can of gabbiar.
May Odd help you!
Was this recommendation...?
Useful