Top 20 Kairosoft Games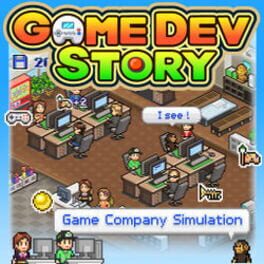 In Game Dev Story starting from a small office and a few thousand dollars in the wallet, you will need to hire the necessary personnel to develop the first game of the newborn company. This is how the list of candidates runs: there is a good programmer, an artist a bit scarce and a designer not bad; each of them, thanks to their skills, can give a more or less relevant hand in the realization of the project. Once everything is ready you must finally choose the kind and type of game to be realized, keeping in mind that some combinations will get married much better than others.
In Game Dev Story player can choose the platform on which to develop the project, and here things start to get very interesting. Game Dev Story in fact traces the last twenty years of the history of the video game industry, reproposing it in the form of an exhilarating parody: we start from the first computers, and then see almost all the major portable and home consoles announced. The names of companies, games and platforms have been revised, but are entirely traceable back to the originals; the Game Boy becomes the Game Kid and Microsoft is now Microx. However, in addition to the order in which the consoles are launched, the developers have chosen to keep even the success they have had at market level, which, on the one hand makes it even more pleasant to relive these twenty years from the inside , on the other hand, the player can easily predict big business and flop: nobody will be so crazy to develop a game for Virtual Boy (pardòn, Virtual Kid), while immediately supporting the fees of PlayStation and PlayStation 2 could lead to big boxing.
There are also annual awards, in which a jury rewards the best games of the year in the various categories. In the course of developing a project, however, the player will never remain with his hands: he will have to instruct his employees in order to cultivate their skills, buy the development kits of the various consoles, send announcements and look for new staff.
It is essential to keep the interest of the fans high, create hype and see the players line up days before the game, while sales can increase thanks to good reviews in specialized magazines. And yet, making a sequel to a successful game means starting the odds with good odds that the game sells, while the player can decide whether to invest everything in an ambitious project or make small titles in a very short time, until a budget has been reached. high enough to be able to make and place your console on the market.
Was this recommendation...?
Useful