Koei Tecmo Games Co., Ltd.
Koei Tecmo Games Co., Ltd.

(Company)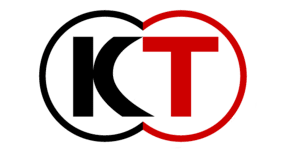 72

/

100

97

Overall rating based on 97 games
"In April 1, 2010, Tecmo was declared disbanded in Japan. Its sister company Koei survived but was renamed Koei Tecmo Games and is now the sole publishing arm of the group. Koei Tecmo Games continues to strategically use the "Tecmo" and "Koei" brand names on new video games for marketing purposes. In addition, the former development divisions of Tecmo and Koei were briefly spun-off as separate companies in March 2010, but folded into Tecmo Koei Games in April 2011"
Sorting
Rating
Title
Release Date
One Piece: Pirate Warriors 3
March 26th, 2015 (5 years ago)
PlayStation 3 / PlayStation Vita / PlayStation 4 / PC (Microsoft Windows) / Nintendo Switch
Sorting
Rating
Title
Release Date
Warriors Orochi 3
December 22nd, 2011 (8 years ago)
PlayStation 3 / PlayStation Portable / Xbox 360 / Wii U
Aero Fighters
January 1st, 1992 (28 years ago)
PlayStation 2 / Super Nintendo Entertainment System (SNES) / Arcade / Super Famicom / Amstrad CPC
Warriors Orochi 3 Ultimate
September 2nd, 2014 (6 years ago)
PlayStation 3 / PlayStation Vita / PlayStation 4 / Xbox One / Nintendo Switch
Warriors Orochi 4
September 27th, 2018 (2 years ago)
PlayStation 4 / Xbox One / PC (Microsoft Windows) / Nintendo Switch
Attack on Titan 2
March 15th, 2018 (2 years ago)
PlayStation Vita / PlayStation 4 / Xbox One / PC (Microsoft Windows) / Nintendo Switch
Last updated on