Top 20 Larian Studios Games
Gather your party and get ready for a new, back-to-the-roots RPG adventure! Discuss your decisions with companions; fight foes in turn-based combat; explore an open world and interact with everything and everyone you see. Join up with a friend to play online in co-op and make your own adventures with the powerful RPG toolkit.

Divinity: Original Sin is a game that gives you a lot of freedom and plenty of gameplay mechanics to use or abuse. The game's epic story may drive you toward your ultimate end-goal, but how you get there is entirely up to you.

Or up to you and a friend, because Divinity: Original Sin can be played completely cooperatively, and features both online and local drop-in/drop-out multiplayer. Great adventures become even greater when shared with a trusted comrade-in-arms!
Was this recommendation...?
Useful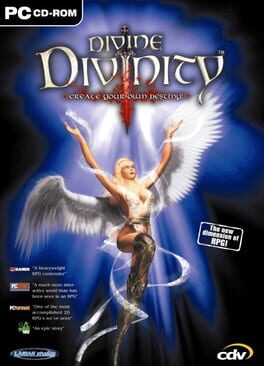 Listed among the "Top 100 PC Games Of All Time" by PC GAMER (2012), Divine Divinity is an epic role-playing game with hack-and-slash action, offering a huge world to explore and thousands of items to investigate, trade and use.

Key Features:
An RPG of Epic Proportions
An adventure that will last you over 100 hours, filled with tons of non-linear quests and offering an enormous world to explore!
Classless Character Development
Decide what kind of character you want to be! Start out as a warrior, wizard or survivor – each with his own unique ability – then freely choose between 96skills, regardless of your class.
Hack & Slash with a Twist
Dozens of different enemy types and obliterate them in visceral, fast-paced combat. Things getting a bit hectic for you? Then pause the game at will, and take your time to look over the battlefield - or drink that much needed health potion.
Interaction Galore
Enormous amount of objects that can be investigated, traded, used and combined. Found some empty flasks and picked up some colourful mushrooms? Create potions! Obtained some vile-smelling poison? Daub it on your blade or arrow tips: your foes won't know what hit 'em!
Award-winning Soundtrack
Dulcet melodies composed by Kirill Pokrovsky, the two-time winner of IGN's "Outstanding Achievement in Music" award.
Was this recommendation...?
Useful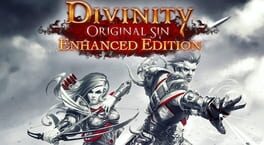 Divinity Original Sin: Enhanced Edition Edition is a much lauded Role-Playing-Game that blends deep customization and humor with dynamic turn based combat. Either in online co-op, split-screen co-op on your TV, or even alone, take advantage of a classless RPG system to create your heroes and conquer the evils of Rivellon!

Embark upon a journey with up to three companions as you bend the very fabric of time, where what seems like the case of a simple murder unravels into hours of quests facing fiendish foes, magical polymorphs, and dastardly bosses. As a Source Hunter, master the elements and use the environment to your advantage in dynamic combats mixing weather and magic to explode, poison, electrify, freeze and burn your enemies!
Was this recommendation...?
Useful