Lighthouse Interactive
Lighthouse Interactive

(Company)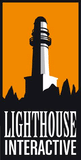 60

/

100

9

Overall rating based on 9 games
Lighthouse Interactive was a video game publisher established in 2005 by industry veterans.
In 2008 the company was acquired by the Canadian publicly traded company SilverBirch Inc., in a cash transaction on 31 July 2008.
SilverBirch was unable to survive the Credit Crisis of 2008 and was eventually forced into bankruptcy. As a fully owned Subsidiary, Lighthouse Interactive was also closed.
Established:
Status changed on:
Sorting
Rating
Title
Release Date
Sorting
Rating
Title
Release Date
Keepsake
March 17th, 2006 (12 years ago)
PC (Microsoft Windows)
Last updated on