Top 20 Lion Entertainment Games
The complete megahit game that set the world afire. Plus All-New Episode IV: Thy Flesh Consumed. The demons came and the marines died. Except one. You are the last defense against these hell-spawned hordes. Prepare for the most intense mutant-laden, blood-splattered action ever! The texture-mapped virtual world is so real, you don't just play DOOM - you live it.
Was this recommendation...?
Useful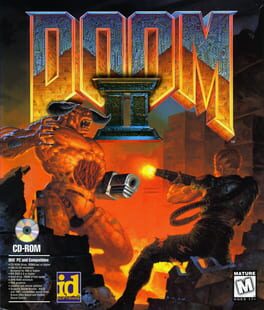 Let the Obsession begin. Again. This time, the entire forces of the netherworld have overrun Earth. To save her, you must descend into the stygian depths of Hell itself! Battle mightier, nastier, deadlier demons and monsters. Use more powerful weapons. Survive more mind-blowing explosions and more of the bloodiest, fiercest, most awesome blastfest ever!
Was this recommendation...?
Useful