Top 20 Logic Artists Games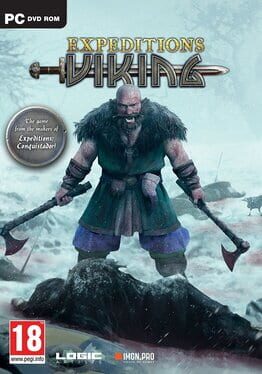 Expeditions: Viking is a Historically-themed RPG set in the Viking Age. As the new leader of a humble clan of farmers and fighters players must adventure into the unknown lands to the west to raid and/or trade their way to wealth, fame and glory. Will you rewrite history as a peaceful and benevolent trader? Or pave your road to Valhalla with the treasures and bones of your fallen enemies? Experience choice and consequence as never before in the much awaited addition to the Expeditions Series, Expeditions: Viking.
Was this recommendation...?
Useful
Conquer the New world: In the 16th Century, Spanish explorers and soldiers reached the shores of America. The search for gold, fame, and adventure drove these travelers into a treacherous wilderness where they faced hunger, disease, and dangerous predators. In their wake, the Aztec Empires lay in ruins.
Re-write the history of the Conquistadors: Forge diplomatic alliances with the natives... or crush the savages and bring civilization to the pagan tribes! Create an expedition of individual characters: Choose your followers wisely from over 30 characters, but be careful - they each have their own traits, opinions and moral standards.
Hunt for unimaginable riches and fight intense battles in the unforgiving jungle. In this turn based strategy RPG, a cunning plan is as vital as thoughtful resource management. Expeditions: Conquistador offers a rich storyline separated into two campaigns, challenging players throughout 25+ hours of gameplay. Strategy veterans as well as newbies will find their turn-based El Dorado!Features
Discover the New World! Travel to legendary locations in America, roam the jungle on the hunt for mystical temples as well as ancient ruins.
Create your own party of followers! Choose from more than 30 characters, train your recruits and lead them to battle. Coach them as they will develop from untrained recruits to fierce battlefield veterans.
Four highly customisable difficulty levels will challenge pros and newbies alike. But be warned: The Iron Man mode is a real beast!
Choice & Consequence: Use your skills to avoid hostility or, when diplomacy breaks down, adapt your tactics to highly varied terrains across more than 70 battlefields.
Challenge your friends to tactical PvP combat in either Hot Seat mode or via TCP/ICP.
Was this recommendation...?
Useful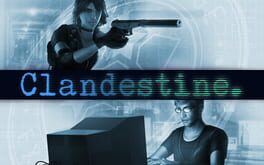 Clandestine is a 2-player or singleplayer stealth/hacking game set in 1996. Asymmetrical co-op allows one player to take the role of the spy while a friend provides overwatch and assistance as the hacker, and unravel a post-Cold War espionage conspiracy.
Was this recommendation...?
Useful