Top 20 Longbow Games Games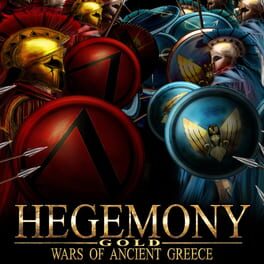 Conquer the ancient Greek world in Hegemony Gold: Wars of Ancient Greece, an epic strategy wargame that expands and refines the award-winning Hegemony: Philip of Macedon with brand new content and features. Experience the full range of warfare from reconnaissance and raids to field battles and mountain blockades as you campaign across a continuous satellite-accurate map of ancient Greece. Siege and starve your enemy by cutting their supply lines or burning their crops, all the while building and protecting your own supply network to support your growing kingdom.

Play as Macedonia, Athens, or Sparta in the three historical campaigns, or choose one of the 26 factions in the epic sandbox mode and forge your own empire. With dynamic new diplomacy options and greatly expanded tactics, Hegemony Gold sets the new standard for ancient warfare.
Was this recommendation...?
Useful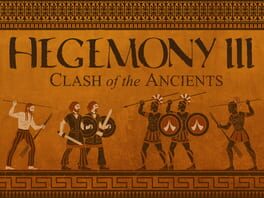 Centuries before Caesar, Alexander and Philip, the forested hills and rocky coasts of ancient Italy draw cultures from across the Mediterranean with promises of wealth and prosperity. Bronze-clad hoplites from the powerful Greek city-states set sail across the Adriatic to carve out bridgeheads of Hellenic culture amongst the native Italic hill tribes, while aggressive bands of Gallic skirmishers make the trek South across the Alps in search of fertile new land. And along the marshy banks of the Tiber river, a small upstart city called Rome battles for independence from the ruling Etruscan confederacy.
But only one faction can rise to become the greatest empire the Mediterranean has ever seen. Will Rome fulfil its destiny to rule the ancient world or will history be rewritten to forge a new Etruscan, Gallic, or Greek hegemony!
Command your army in a time when the arms and tactics evolve with every conflict. Tribal warriors must take up the hoplon shields of their enemies to fight back against the invading Greeks, while early Roman legions learn to adapt the time-tested phalanx in order to survive the Gallic assault.
Was this recommendation...?
Useful