Top 20 Ludia, Inc Games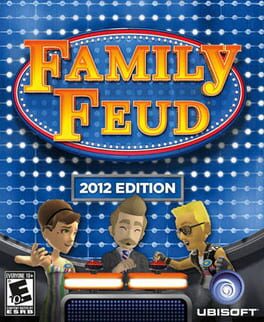 Family Feud: 2012 Edition is a video game based on the TV show "Family Feud". It is the first Family Feud video game to be released on Xbox 360 and the third to be developed on Wii by Ludia Inc.
In Family Feud, one hundred people were surveyed and gave answers to various questions. Two families then battle each other by trying to guess the top answers to each question. In each round, a member of each family is asked to join the host on the center of the stage to answer one question. The quickest player to buzz in gets to answer first. If he/she doesn't give the number one answer, the other player can give his/her answer as well. Whoever has the best answer will then decide to either "play" or "pass". If the player decides to play, his/her family will have to guess all the answers to win the round. If the player decides to pass, the opposing family will have to find all the answers.
Each wrong answer results in a strike. After three strikes, the other family has a chance to steal the points. To do so, they must find one correct answer that hasn't already been given. When all the rounds are over, the family with the most points gets to play "fast money". In "fast money", the player is asked to answer the five same questions twice (or in multiplayer mode, two players can each answer the set of five questions). If the player gets 200 points or more in the "fast money" round, he/she wins $20 000!
Family Feud: 2012 Edition includes over 2000 survey questions, three difficulty levels (easy, medium, hard), a party mode with up to 4 players, bonus videos featuring Steve Harvey and lets the player play as his/her avatar on Xbox 360 or Mii on Wii.
In challenge mode, 1 to 4 players can play cooperatively against 16 different families. Each family has its own themed alcove (a beach, a mansion, a spaceship, a prehistoric den, a haunted house, a private boat, a bowling alley, etc). In party mode, 2 to 4 players can compete against each other.
Kinect features were developed for the game on Xbox 360, but were eventually dropped as they didn't add any fun factor to the game. It was then decided to also port the game to Wii.
Was this recommendation...?
Useful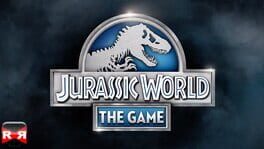 Return to Isla Nublar with the creators of the smash hit Jurassic Park™ Builder for your next adventure: Jurassic World™: The Game, the official mobile game based on this summer's epic action-adventure. Bring to life more than 50 colossal dinosaurs from the new film and challenge your opponents in earth-shaking battles. Construct the theme park of tomorrow in this unrivaled build-and-battle dinosaur experience.
In order to build a winning Battle Arena team, you'll need to design the most efficient and effective park, one that will allow your dinosaurs to thrive and evolve. Discover new and amazing species of dinosaurs by acquiring surprise-filled card packs. Join Owen, Claire and your favorite characters from the film as, daily, you feed and genetically enhance your dinosaurs. Now that the park is open, it's time to make Jurassic World™ your own!
Was this recommendation...?
Useful