Top 20 Matthew C Cohen Games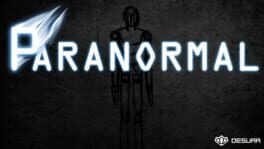 Experience the horrors of a haunting that's never the same twice. Paranormal is a 3D fully dynamic haunting experience. The player takes the role of Mattel Clarke, an artist who has a haunted house. Mattel decides to film the hauntings with his camera, which is the viewpoint of the game.The player controls the camera as the hauntings slowly but surely escalate into something far worse and more horrific.
With multiple endings, a different experience every time, top-notch graphics and sound, Paranormal is a constantly evolving indie horror game.Features
Dynamic Haunting: I've designed the dynamic haunting system that will allow a randomized experience, adding multiple outcomes, dynamic triggers, countless variables, and an action-reaction system. This will make your experience with the game much more unique and memorable, without missing out on anything important.
Was this recommendation...?
Useful