Top 20 Microsmiths Games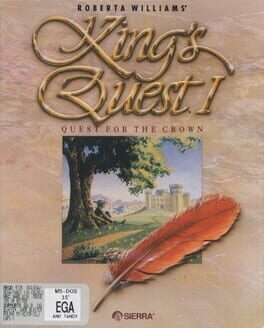 In King's Quest: Quest for the Crown, become Sir Graham, bravest of knights. Locate and return to King Edward the three great lost treasures of the Kingdom of Daventry in order to inherit the throne.

Enter a world of adventure from Sierra and Roberta Williams.

The world of King's Quest is a world of high fantasy, perilous quests, and legendary adventure. It is a world where courage triumphs over adversity, and where bravery is royally rewarded.

Roberta Williams' King's Quest I: Quest for the Crown first appeared in 1984, and began a tradition of family computer entertainment unequaled to this day. More people have played King's Quest games than any other adventure series in history.

Now this classic game, rich in delightful characters and puzzling plot twists, returns in a beautiful new version, completely re-drawn and re-animated, with added music and sound. The same entertaining and enchanting game as ever, with a whole new dimension of realism.
Was this recommendation...?
Useful