Companies

Midway Manufacturing
Midway Manufacturing

(Company)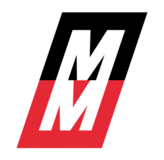 64

/

100

56

Overall rating based on 56 games
Midway Manufacturing was founded in 1958 in Chicago as a manufacturer of arcade amusement games. The company was purchased by pinball manucaturer Bally in 1969.
Midway was among the earliest companies to enter the video game market, producing their first game Winner in 1973 during the Pong arcade boom. Aside from a few early clones the company mostly relied on imports, contractors and other Bally-owned subsidiaries, such as Dave Nutting Associates, for designing their games. An internal team was established circa 1980-1981; their first game was Kick-Man, released in 1981.
In 1982 the company became Bally-Midway after Bally merged its pinball division into Midway.
Best Games
Established:
Status changed on:
Last updated on