Millennium Interactive Ltd.
Millennium Interactive Ltd.

(Company)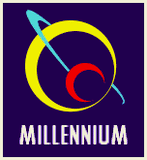 62

/

100

17

Overall rating based on 17 games
From the Wiki:
"The company was founded by Michael Hayward, Tony Beckwith, Ian Saunter in 1988. In 1993, Steve Grand began developing a project based on artificial life. In November 1994, Cyberlife was established to further the development of Steve Grand's concept for artificial life game. By November 1996, there were 10 people in this department.
On 4 July 1997, Millennium Interactive, along with several of their upcoming projects, was sold to Sony Interactive Entertainment for an undisclosed amount and was subsequetnly renamed to SCE Cambridge Studio, which was later reorganized as Guerrilla Cambridge as a subsidiary to the Dutch first-party video game developer Guerrilla Games, which is also owned by Sony."
Established:
Status changed on:
Sorting
Rating
Title
Release Date
Defcon 5
December 31st, 1995 (22 years ago)
PC DOS
James Pond 3: Operation Starfish
December 31st, 1993 (24 years ago)
Amiga / Super Nintendo Entertainment System (SNES) / Sega Game Gear / Sega Mega Drive/Genesis / Amiga CD32
Sorting
Rating
Title
Release Date
Rome: AD 92
December 31st, 1992 (25 years ago)
Amiga / PC DOS
James Pond 3: Operation Starfish
December 31st, 1993 (24 years ago)
Amiga / Super Nintendo Entertainment System (SNES) / Sega Game Gear / Sega Mega Drive/Genesis / Amiga CD32
Brutal Football
December 31st, 1993 (24 years ago)
Amiga / PC DOS / Amiga CD32
Last updated on