Top 20 Milton Bradley Games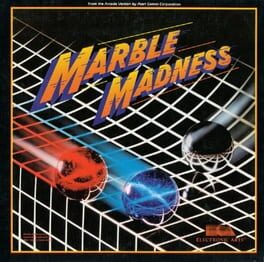 Marble Madness is an isometric platform game in which the player manipulates an onscreen marble from a third-person perspective. The player controls the marble's movements with a trackball, though most home versions use game controllers with directional pads. The aim of the game is for the player to complete six maze-like, isometric race courses before a set amount of time expires. When a player completes a race, the remaining time is added to the next race's allotted time. The game also allows two players to compete against each other.

Courses are populated with various objects and enemies designed to obstruct the player. As the game progresses, the courses become increasingly difficult and introduce more enemies and obstacles. Each course has a distinct visual theme. For example, the first race, titled "Practice", is a simple course that is much shorter than the others, while the fifth race, named "Silly", features polka-dot patterns and is oriented in a direction opposite from the other courses
Was this recommendation...?
Useful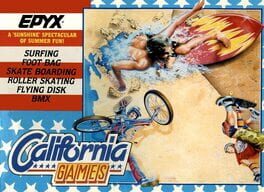 Introducing the gnarliest bunch of games under the sun. Games invented on the beaches by sun-baked beach bums with a fondness for ripping, grinding, and shredding. With six radically thrilling events intended to bring you to the edge and blow your mind. And make adrenaline California's most plentiful natural resource.

Wish they all could be California Games.
Get ready to shred the face off an awesomely tubular wave. Turn a "berm" on a BMX bike and spray up a wall of dirt. Launch a few feet off-the-lip with your skateboard tucked high. And while you're up there, dance for the crowd. Or if you're feeling like kicking back a bit, float a flying disk, juggle a foot bag with your heels, or just slalom the boardwalk on skates.

When the going gets weird, the weird turn pro.
But this ain't beach blanket bingo. In fact, before you even set foot on California turf, you'll choose an on-screen sponsor from among the heaviest names on the circuit. Then, hit the competition route. Prizes include trophies for a single event and a top prize in overall competition.

So get air. Go crazy. Welcome to a new state of intensity.
Was this recommendation...?
Useful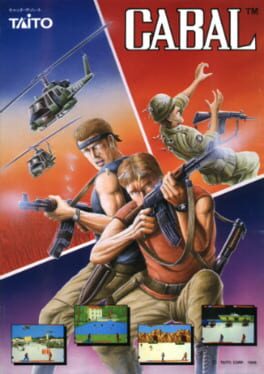 Originating in the arcades, Cabal is a shooter where the protagonist runs back and forth along the bottom of the screen, ducking and dodging bullets and grenades from the enemy. The roll maneuver from the arcade was not implemented in the PC version. The player returns fire by moving a target around the screen which also moves the player character and may expose him to enemy fire.
Was this recommendation...?
Useful