Mimimi Productions
Mimimi Productions

(Company)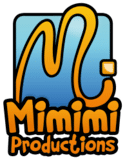 84

/

100

3

Overall rating based on 3 games
Mimimi Productions is a game development studio based in Munich, Germany.
In the last years we gathered ample experience developing award-winning games, employing highly optimized workflows and making a name for ourselves in the games industry.
Founded in January 2011, we evolved from casual to core game development with currently 19 team members.
We love great games, we value quality, passion and art, and our products are meant to reach the masses.
There are three pillars that build the foundation of our studio:
Creativity - Taking a fresh approach to existing genres with instantaneously recognizable art styles.
Production - Always delivering on time and on budget. Even for first-time projects and challenges.
Technology - Consecutively enhancing our efficiency and product quality via modularized in-house framework.
If we do it, we do it right – including work-for-hire projects, which will receive as much love as our own. If we agree to work on them.
We are consistently growing by accessing multiple game design universities and freelance professionals, identifying the best talent only.
Mimimi Productions is a registered developer for all relevant platforms and is working with the Unity 3D-engine since 2010.
Sorting
Rating
Title
Release Date
Desperados III
Jun 16, 2020
(

...

)
PlayStation 4 / Xbox One / PC (Microsoft Windows)
Last updated on