Top 20 Minakuchi Engineering Games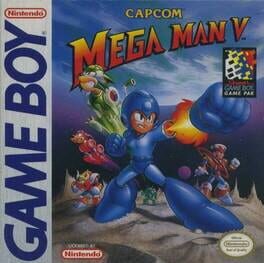 Mega Man V, known as Rockman World 5, is a video game developed and published by Capcom for the Game Boy handheld game console. It is the fifth and final game in the Game Boy version of the original Mega Man series. The game follows the adventures of the protagonist Mega Man as he must defend the Earth from a group of powerful robots from outer space called the "Stardroids". Mega Man V was also unique from the previous Game Boy Mega Man games as it features original and unique bosses rather than recycling those from the original Nintendo Entertainment System (NES) Mega Man games.
Was this recommendation...?
Useful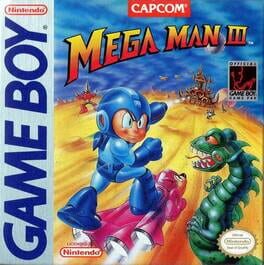 Mega Man III will bring big business to your PlayChoice-system. Because this game is big on fun, excitement and challange!. Contenders blast Mega Man, in his search for energy crystals, through a galaxy of miming stations controlled by ruthless robots. An amazing 21 different levels of rapid fire help Mega Man battle against these armies of metal maniacs to gain their super powers. But the rebellious robots won't give up without using every android-annihilator known to Mega Man. That's when players call on Rush, the wonder dogdroid, for special mechanisms that speed them past danger and assist in enemy melt-down. It's man vs. metal as players have more fun than humanly possible.

Nintendo's incredible PlayChoice-library offers a mega-choice of exciting releases: Yo!Noid, TMT II - The Arcade Game, Nintendo World Cup, Dr. Mario, Rad Racer II and Solar Jetman. At Nintendo the action's always out-of-this-world.
Was this recommendation...?
Useful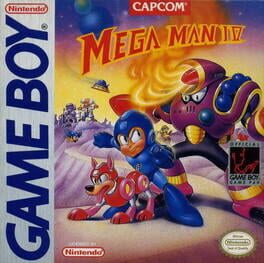 A huge celebration at the World Robot Expo is shattered by the sight of a flying saucer streaking across the sky. But instead of holding little green men, this saucer holds one very mad scientist! Armed with a mind control machine that transmits a sinister signal. Dr. Wily is ready to mesmerize all the robots of the city into an army of mindless metallic mercenaries!

Battling the effects of Wily's mind control machine, Mega Man and his robotic reenforcements, Rush and Beat must blast to molten metal an army of foes led by eight of Wily's greatest robot masters! And should Mega Man survive, Dr. Wily is waiting to unleash the heavy artillery with his latest creation, the awesome Wily Tank!
Was this recommendation...?
Useful