Top 20 Mind over Matter Studios Games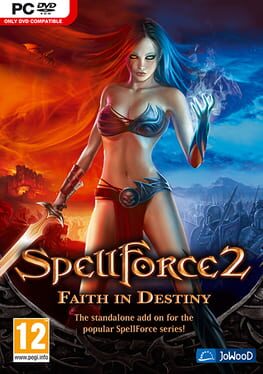 An all new campaign that fits into the SpellForce series and enriches the world of SpellForce, including favourite characters and quests.

An all new race of demonic enemies are also playable in multiplayer mode, featuring new units and structures.

Ride into battle on a fierce dragon and use new spells and effects to enhance your tactical possibilities.

Innovative new Role-Playing-Strategy Genre.

Click'n'Fight and Quick-Action-Buttons: The revolutionary control system guarantees instant action, and a wealth of unique tactical possibilities at your fingertips.

Easy Skill tree system that allows individual character development.

Enjoy a highly detailed and living fantasy world that adapts to the actions of the player: Fight monsters, gather items, adventure, trade and collect mighty artifacts to use for your battles.

5 different fractions: Lead The Realm, The Clans, The Pact, the Shaikan and the Nameless to victory, with 12 very different units consisting of infantry, cavalry and flyers.

10 different races: heroic humans, powerful elves, strong dwarves, barbaric trolls,battle-tested orcs, destructive barbarians, powerful dark elves, unbreakable gargoyles, malicious shadows and mean demonic powers.
Was this recommendation...?
Useful
Demons of the Past is the epic new chapter of SpellForce, the unique blend of RPG and RTS. Experience this worthy conclusion of all previous games in the SpellForce-series. Check out the new single player campaign with 25+ hours of gameplay, in which nearly all races are playable – Pact, Clan,
Was this recommendation...?
Useful