Top 20 Mistwalker Games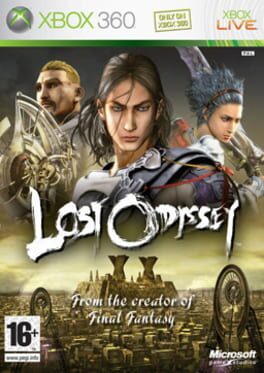 Lost Odyssey is set in a world in which a "Magic-Industrial Revolution" is taking place. While magic energy existed in all living creatures beforehand, it suddenly became far more powerful thirty years before the beginning of the game. Because of this, it has affected society greatly, with devices called "Magic Engines" harnessing this power for lighting, automobiles, communication, and robots, among other uses. While previously only a select few could wield magic, many magicians gained the ability. However, such progress has also caused two nations to develop new and more powerful weapons of mass destruction. The kingdom of Gohtza and the Republic of Uhra (which recently converted from a monarchy). Uhra is building Grand Staff, a gigantic magic engine, while the heavily industrialized Gohtza actively pursues magic research of their own. A third nation, the Free Ocean State of Numara, remains isolated and neutral, though it is falling into disarray due to a general attempting to stage a coup d'etat. Uhra, at war with Khent, a nation of beastmen, sends its forces to the Highlands of Wohl for a decisive battle at the start of the game.
Was this recommendation...?
Useful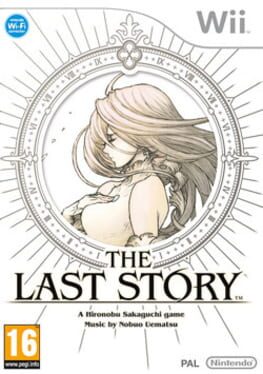 Embroiled in seemingly endless conflict, the Empire has been slowly weakened by the relentless onslaught of enemy forces. Despite the debilitated state of the mainland, however, a virtually impenetrable last line of defense stands proud and keeps hope alive for all the land. That beacon of hope is Lazulis Island, ruled by the renowned Count Arganan. With the employment of an army of weapons that magically –and mysteriously-- concentrates beasts into a single region, his island has become a small wonder for its powers.

Among those coming to the island to seek their fortune is Zael, a young man who at an early age was orphaned when his homeland became one of the many victims of battle. Though he and his band of fellow mercenaries often face disdain and fear as they are perceived to be of a lower class, they manage to catch the eye of none other than Count Arganan himself. If they can successfully complete the tasks put before them by the Count, they may have a rare chance to gain the most honorable status that they have only dreamed of - knighthood.

It is during one of these missions bestowed upon them that Zael discovers a hidden site, one which grants him a wondrous and yet familiar power to gather his enemies in one place…
Was this recommendation...?
Useful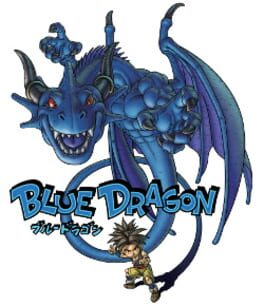 "Hironobu Sakaguchi, the Father of the Final Fantasy series, and Artoon present the world of Blue Dragon on Xbox 360. Featuring the character design of Akira Toriyama, the Father of "Dragon Ball Z", and music by Nobuo Uematsu, the composer for Final Fantasy, Blue Dragon is an epic role-playing game (RPG) centered on five youngsters who possess miraculous strength and magical power to control shadow creatures that mirror the actions of their masters."

Blue Dragon follows the story of five friends (Shu, Jiro, Kluke, Zola, and Marumaro) as they travel across the world to confront Nene, the evil ruler of the Grand Kingdom. The setting inspired separate anime and manga adaptations, although these follow the story to different degrees and feature a different cast of characters. The game follows a traditional role-playing design, based around exploration and turn-based combat.

The gameplay of Blue Dragon uses turn-based gameplay elements seen in older Japanese role-playing video games. The game world contains two major types of areas: towns, in which the player can rest and purchase items, and dungeon-like areas, with numerous foes to be defeated.
Was this recommendation...?
Useful