Monolith Productions
Monolith Productions

(Company)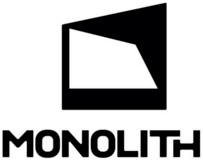 74

/

100

42

Overall rating based on 42 games
Monolith is a premier developer of video games based in Kirkland, Washington. Founded in 1994, and have a rich history of creating deeply engaging gaming experiences.

They are known for the creation of Shadow of Mordor and it's Nemesis System. As well as Condemned: Criminal Origins and Condemned 2: Bloodshot.
Sorting
Rating
Title
Release Date
Middle-earth: Shadow of Mordor
September 30th, 2014 (5 years ago)
PlayStation 3 / Mac / PlayStation 4 / Xbox One / Linux / PC (Microsoft Windows) / Xbox 360
Blood
May 31st, 1997 (22 years ago)
PC DOS / PC (Microsoft Windows)
F.E.A.R.
October 17th, 2005 (14 years ago)
PlayStation 3 / SteamOS / PC (Microsoft Windows) / Xbox 360
Sorting
Rating
Title
Release Date
Claw
September 30th, 1997 (22 years ago)
PC (Microsoft Windows)
Gorky 17
November 30th, 1999 (20 years ago)
Mac / Linux / PC (Microsoft Windows)
Rage of Mages
April 1st, 1998 (22 years ago)
PC (Microsoft Windows)
Last updated on