Mountain Sheep
Mountain Sheep

(Company)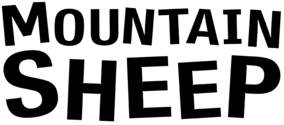 73

/

100

9

Overall rating based on 9 games
Mountain Sheep is an independent game studio headed up by brothers Kimmo and Timo Vihola.

We are best known for our iOS games Bike Baron, Ice Rage, Minigore and Death Rally. We are currently working on a PC-game Hardland.

No matter the platform, we love the idea of making games that play to this medium's strength — interactive little adventures that you just want to lose yourself in.
Sorting
Rating
Title
Release Date
Ice Rage
December 14th, 2011 (8 years ago)
iOS
Bike Baron
October 19th, 2011 (8 years ago)
Mac / iOS
Death Rally
August 3rd, 2012 (7 years ago)
PC (Microsoft Windows)
Super Hind
September 9th, 2008 (11 years ago)
PlayStation Portable
Minigore
July 30th, 2009 (10 years ago)
iOS
Last updated on