Movie Games S.A.
Movie Games S.A.

(Company)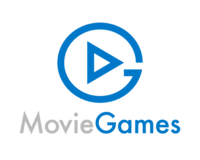 61

/

100

5

Overall rating based on 5 games
Movie Games S.A. is a Polish Games developer and publisher created in 2016 by Mateusz Wcześniak and Aleksy Uchański Mateusz Wcześniak, a young entrepreneur with a professional background in finance and a heart for gaming, together with Aleksy, a man who has been involved in the gaming industry for more than 25 years as a journalist and businessman, decided to create Movie Games from their passion and experience . Their main mission is to deliver a world-class entertainment with a meaningful story. Currently, Movie Games is hiring more than 100 people and developing ten games – from history-based through racing to horrors.

We invest in people who love to make games. It couldn't be simpler than that.
Sorting
Rating
Title
Release Date
Lust for Darkness
Jun 12, 2018
(

...

)
Xbox One / PlayStation 4 / PC (Microsoft Windows) / Nintendo Switch
Soulblight
Mar 15, 2018
(

...

)
PC (Microsoft Windows) / Nintendo Switch
Fire Commander
2021
Xbox One / PlayStation 4 / PlayStation 5 / PC (Microsoft Windows) / Xbox Series
Last updated on