Top 20 Mozg Labs Games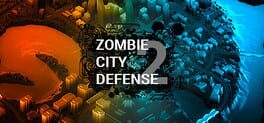 In a near future, the world has been devastated by a virus turning humanity into zombies. You are Iron Corps, the last defense of civilization traveling the world to find resources, help people and find answers.

Prepare your army before infiltrating a new area – choose carefully your set of infantry units, vehicles and special abilities.

Deploy your units on the field, improve your base, invest abandoned building and fortify them to place your snipers, harvest old hospitals or call a bombing raid to destroy a bridge or even the whole block!
Was this recommendation...?
Useful Into the Void is a strategy RPG and exploration sci-fi game with an epic story and intense battles. Travel through space and discover the origin of a cosmic threat which destroyed Earth centuries ago. Fight or cooperate with the different factions; be a leader !
Was this recommendation...?
Useful