Top 20 Muzzy Lane Software Games Making History Gold Edition is the expanded and updated version of the original WWII grand strategy game Making History: Calm & the Storm. Command your nation and change the course of history.
Was this recommendation...?
Useful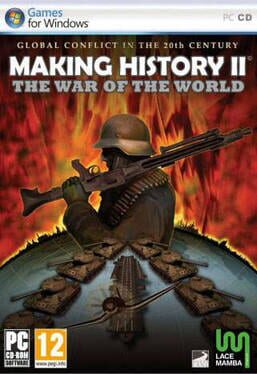 Prepare for the ultimate grand strategy experience. International trade, religious and cultural strife, military campaigns, diplomatic negotiations... here, you control it all. Making History II: The War of the World gives players the power to take full control of any world nation, colonies, regions, cities, and military units during the time leading up to and during the Second World War. Armchair generals and fans of grand strategy can take their turns building great empires or protecting the world from tyranny during these pivotal moments in world history.

In addition to nation-level trade and diplomatic concerns, you are tasked with managing region and city-level projects, choosing the right technologies to research, directing military movement and development, conducting international diplomacy, maintaining domestic stability and producing resources vital to making everything else possible. Developing production and research facilities in cities transforms them into centers of industry and technology. Upgraded cities can produce new units and unlock advanced technologies. At the region level, you can build large-scale defensive structures such as radar arrays and fortifications, develop transportation infrastructure, and expand the resource production needed to fuel your economy. Victory on the world stage will require that all levels of your empire work together towards your goals.

Every turn offers countless decisions and options to move forward, writing the history of your empire. Will you block trade routes with your navy, choking off enemy supplies? Will you grant a restless ethnic or religious group independence to prevent widespread revolt? Will you build up your trade agreements and expand your influence with industrial might, or invest in an expensive, technologically advanced army to crush all opposition? In addition to keeping domestic and economic plans on track, you will be challenged by outside powers - Controlled by human players in a multiplayer match or period-inspired AI - that will pursue their own national agendas and interfere in the affairs of you and your allies. A shifting political and economic landscape keeps world powers busy adjusting plans, preparing for inevitable clashes.
Was this recommendation...?
Useful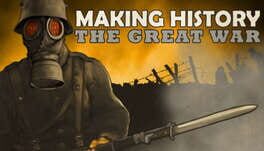 Write your own story and change the course of history as you lead of one of the Great Powers during the era of the First World War. Can you prevail as modern industrialized warfare changes the age of empires forever?
Your actions will influence world events as you navigate a path through shifting alliances, emerging technologies and self-serving nations who hold power over vast populations eager for war. Control industrial expansion, engage in trade, create alliances and lead your military forces in the most in-depth WWI grand strategy game ever made.
Was this recommendation...?
Useful