Top 20 Naiad Entertainment Games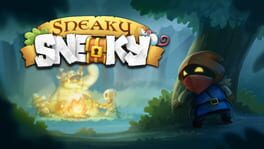 Sneak through the shadows, dash to cover, pick your moment and strike! Unleash your inner thief in this tactical stealth puzzler. After the heist of a lifetime, Sneaky, the lovable rogue is ambushed! Plot, shoot, stab, and loot your way across the land to reclaim Sneaky's twice-stolen treasure.
Sneaky Sneaky offers a mix of stealth and tactical gameplay. Move through the world freely, but watch your step. Getting spotted or initiating combat will trigger turn-based encounters. There is no single solution to the challenges set before you. Experiment and develop your own play style.
Was this recommendation...?
Useful