Top 20 Namcot Games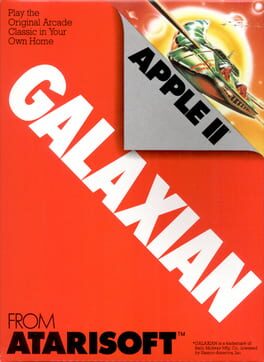 Galaxian is a shooter arcade game developed by Namco in 1979. It was released by Namco in Japan and a few months later by Midway Games in North America. The game was developed to compete with Taito Corporation's Space Invaders, released a year earlier, and featured a similar space theme. The player controls a space ship in the bottom part of the screen and shoots at enemies descending from the top of the screen.


The game was received very well by the public and has continued to be a game with a competitive community to this day. It was followed by a successful sequel called Galaga in 1981 and two less known sequels called Gaplus in 1984 and Galaga '88 in 1987. Galaxian was one of the most popular games in the golden age of arcade video games.
Was this recommendation...?
Useful