NCS Corporation
NCS Corporation

(Company)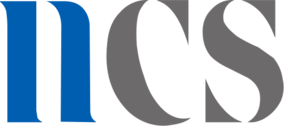 81

/

100

2

Overall rating based on 2 games
Also known as Nippon Computer Systems Corporation
.
They entered the video game industry in 1980 and began using the Masaya brand in 1984.
They left game software development in 1998 due to business risks, though Masaya continued to publish games.
Their last game credit is in the 1999 release of Langrisser Millennium for the Sega Dreamcast.

In 2014, Extreme Co., Ltd. acquired a copyright assignment from NCS Corporation concerning Masaya and their related products.
Sorting
Rating
Title
Release Date
Cybernator
Dec 18, 1992
(

...

)
Wii U / Super Nintendo Entertainment System (SNES) / Wii
Ranma ½
Dec 07, 1990
(

...

)
TurboGrafx-16/PC Engine
Moto Roader
Feb 03, 1989
(

...

)
Wii / TurboGrafx-16/PC Engine
Sorting
Rating
Title
Release Date
Warsong
Apr 26, 1991
(

...

)
Sega Mega Drive/Genesis
Wings of Wor
Jan 25, 1991
(

...

)
Sega Mega Drive/Genesis / Virtual Console (Nintendo)
Der Langrisser
Jun 30, 1995
(

...

)
Super Famicom / Wii / PC (Microsoft Windows)
Langrisser II
Sep 26, 1994
(

...

)
Sega Mega Drive/Genesis / Wii / PC (Microsoft Windows)
Angelique Special
Dec 22, 1995
(

...

)
Sega Saturn / PlayStation / TurboGrafx-16/PC Engine / PC (Microsoft Windows)
Shockman
Apr 27, 1991
(

...

)
Wii U / PlayStation Portable / Wii / PlayStation Vita / TurboGrafx-16/PC Engine / PlayStation 3 / PC (Microsoft Windows)
MOTO ROADER II
Mar 29, 1991
(

...

)
Wii U / TurboGrafx-16/PC Engine / PlayStation 3
Last updated on