Top 20 Necrophone Games Games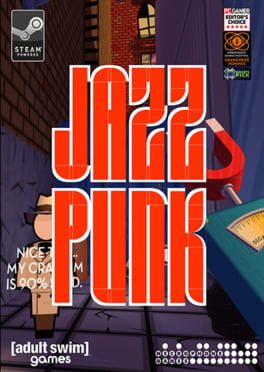 Jazzpunk is a single-player, first-person adventure game, focusing on exploration and comedy over puzzle-solving. Each mission has one central objective, but the player is free to explore the game world at their own pace, which is populated with a large number of interactive NPCs, each with their own action or gag. Mini-games, including mini-golf, a Frogger clone, and a version of Duck Hunt in which the player pelts cardboard ducks with slices of bread from a toaster, also feature prominently in the game's storyline.
Was this recommendation...?
Useful